Project Fc3s 2006-2011
This was my very first car, I purchased her in 2005 while still in Highschool. It was originally Maroon, with a black hood. The paint was uneven, and there was Minnesota Rust on it. I wanted to give it a new paint job. I removed all the badges to give it a clean surface to work with. I also had help from a few friends with the body work, and decided to give it a new color. I've always admired Japanese street drifting, and the Flat White paint just stood out. I also went with SSR formula Meshies because the Mesh Pattern brings out the Form of the Car.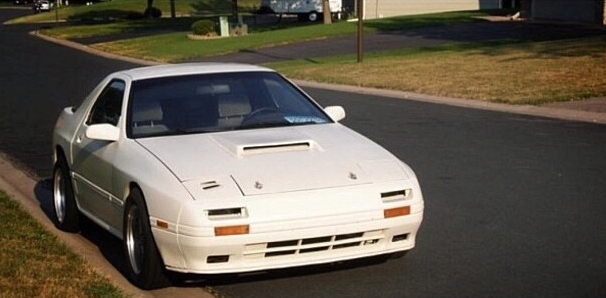 Project 32DD 2015-present
After getting a good job after college, I searched online for almost a year and found this immaculate SSM 1994 Mazda Rx7 in Tennessee. I couldn't believe my eyes, this was no joke like the rest of the scammers on Craigslist. I booked my flight and was off the week after. Upon my arrival, I noticed there was no rust on this beauty; I had to take her home. It's originally a California car, that travelled to Iowa and then Tennessee. The 1040 mile trip from Tennessee to Minnesota was unforgettable, and I couldn't stop thinking what I would do to her.